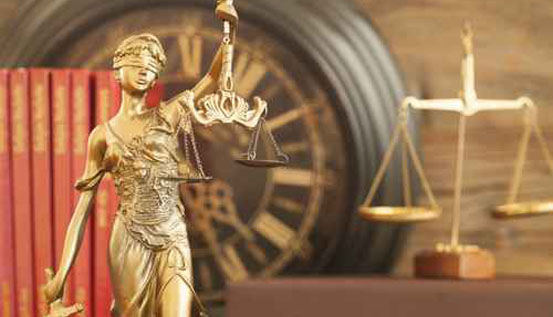 At Catherine A. Egboye Law Office we have extensive experience dealing with all aspects of both civil (personal) and commercial litigation matters.
We provide our clients with the best strategic legal advice and the best representation and advocacy in court. We assist our clients in developing arguments, ascertaining and foreseeing the legal issues as well as negotiating the applicable court rules and procedures to each legal matter.
We assist our clients with all Claims, Defences, Applications, Orders, Injunctions, Discoveries, Examinations, Settlement Conference, Mediations, Settlement Agreements, Releases, Motions, Trials and Arbitrations.
Our Civil and Commercial Litigation practice includes the following:
Account Collections/Creditors Rights
Administrative, Constitutional and Regulatory/Appeals – Judicial Review
Banking Litigation/Insurance Disputes/Breach of Contract
Business Breakups/Partnership and Shareholder Disputes/ Shareholder's Rights
Business Torts/Breach of Fiduciary Duty (including contract disputes/misrepresentation)
Commercial Transactions and Relationships
Construction Matters (including construction liens)
Director and Officer Liability Claims
E-Commerce/Technology Litigation
Employment and Pension Disputes, including Harassment and Discrimination Claims
Energy Sector Matters/Environmental, Health and Safety Offenses
Franchise Disputes
Healthcare/ Professional Malpractice, Negligence and Discipline
Independent Legal Advice
Investor Disputes/Media and Defamation
Lease Disputes – (including landlord and tenant issues)
Product Liability/Public Inquiries/Internal Investigations/ Privacy
Trade/Taxation Law/Trusts and Estates
Real Estate Litigation (including residential and commercial real estate, neighbour and boundary disputes as well as mortgages – power of sale and foreclosure disputes)
GETTING STARTED

Gathering all relevant documents and information relating to your case with all notes summarizing the history and key details of your situation are always helpful and will speed up your case. You will need to make a list of available witnesses, produce all documents, update your lawyer on any changes and be well prepared. Your involvement is very crucial and understanding your legal argument.
LEGAL RETAINER
We require an initial deposit to start your case. The amount of the deposit will depend on the complexity of your litigation law matter outlined in your assessment at your legal consultation session.
What are the costs related to a Litigation Proceeding?
There are basically two types of litigation fees, the lawyer fees which is based on an hourly rate and disbursement fees and court costs/filing fees which are fixed.
LEGAL CONSULTATION
We provide a written assessment outlining the estimated costs, legal rights and recommended legal strategy for your litigation matter. The legal consultation is free for 15 minutes only after which you will have to pay a consultation fee.
Useful Links